History of Château Franc Patarabet, Saint-Emilion Grand Cru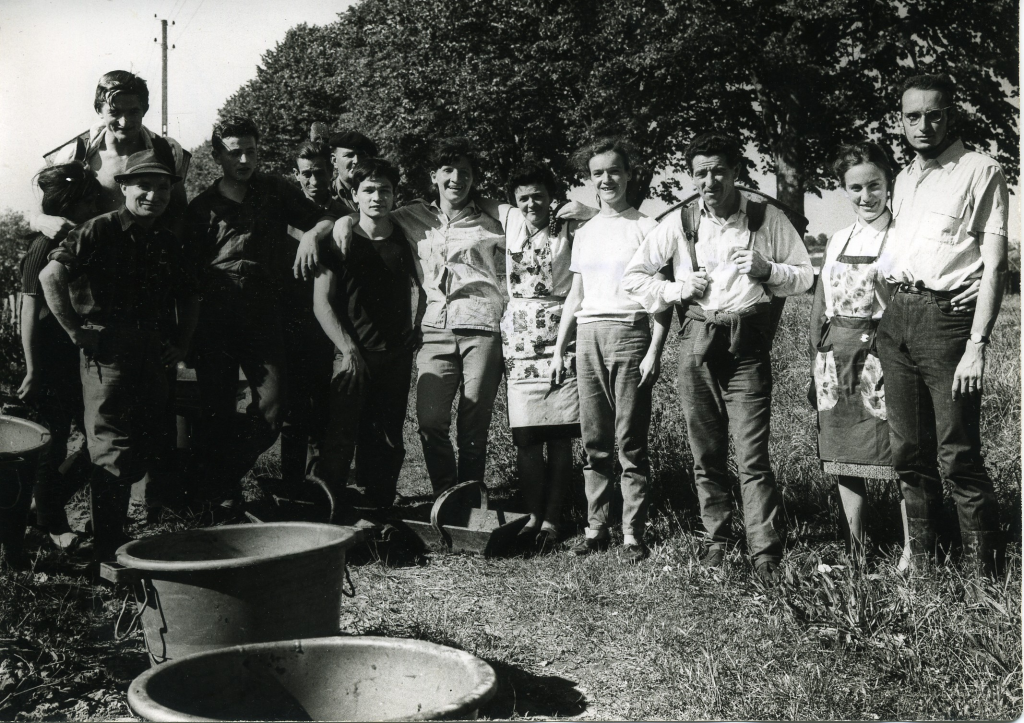 Michel Barraud started to create the Franc-Patarabet wineyard in 1845….
His son, Leopold, took over the property. He was at the same time blacksmith in Saint-Emilion, plough manufacturer and viticulturist.
He was dynamic and he increased the area of the vineyard. In 1882, he participated in wine competitions and exhibitions all over France and he was rewarded by several bronze, silver and gold medals. For example, the wine was quoted at the Universal Exhibition in Paris in 1889 (for wich the Eiffel tower was built), a gold medal in Pau, another in Toulouse in 1891.
On 1895, at the third Bordeaux exhibit, he received a Bronze Medal by presenting a 30-years-old wine (vintage 1865) together with a 6 years-old and a 2 years-old wines. At that time, the wine was matured in barrel during 3 or 4 years, Leopold perhaps inspired  the modern primeur wines.
From 1905, his son, Jean-Paul actively helped at the property; they presented their wines in Belgium, from Liège to Bruxelles and at Gand. They received silver medals. On 1914 a Gold medal was given to the Franc Patarabet  at the International Exhibition of Lyon, and the next year, a gold medals at the "Marrocan-French" exhibit in Casablanca. An ox was helping for the ground work in the vineyard and the transport of barrels between the wineries in Saint-Emilion.
Until the second world war, Jean-Paul Barraud, on the top of the wine grow up and Franc Patarabet commercialization, was, like his father, blacksmith and had a penny-farthing bicycle shop, helped with his wife.
On 1949, when he dies, his daughter Paulette Barraud, takes in charge the vineyard, the wine maturation and the sale. This was unusual at that time as most of the vineyards were loaded by men.
After years, her niece, Marie-Pierre Guschlbauer helps her with enthusiasm and  energy. She works on Franc-Patarabet reputation and present it to several guides (Hachette, Gault&Millau…). The Franc-Patarabet receives numerous pieces and distinctions, confirming the quality of the wine. The Franc-Patarabet acquires a private faithful clientele.
Her younger brother, Jean-Philippe Faure, when retired, also step in to grow up the property. he is soon join by his two sons : Sylvain and Pierre-François.
The love of the wine has been passed down over 6 generations until now. The cellars are still in the heart of Saint-Emilion village, next to the old-days blacksmith shop.
You may also like this